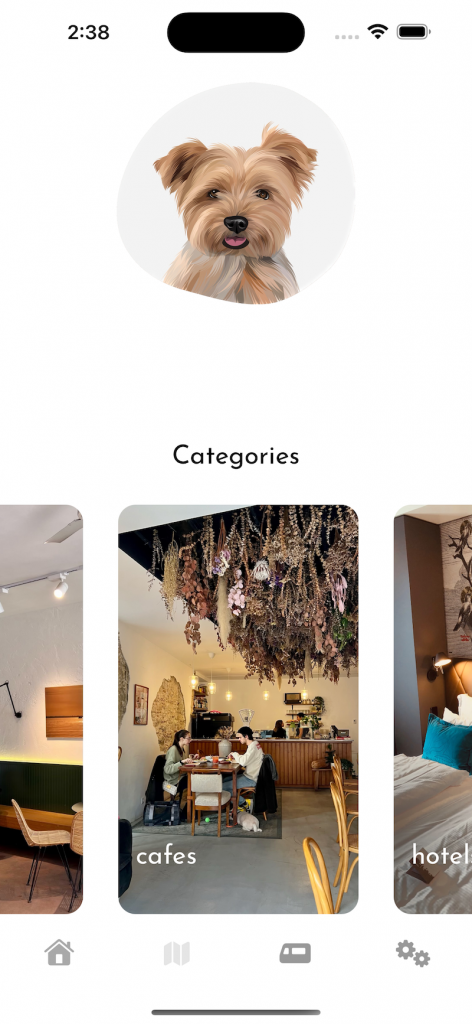 The app "LisDog" is an innovative app that lists dog-friendly cafes, restaurants, hotels and other locations in Lisbon, where dog owners can bring their furry friends and enjoy quality time together.
This app not only provides a comprehensive list of pet-friendly places in Lisbon, but also encourages dog owners to take their dogs with them on daily outings, promoting a healthy and active lifestyle for both humans and dogs.
Research has shown that spending time with a pet can have numerous physical and mental health benefits for humans, including reduced stress and anxiety, improved cardiovascular health, and increased social interaction and sense of community. For dogs, regular outings provide an opportunity to socialize, exercise, and stimulate their minds, leading to a happier and healthier life.
With "LisDog", dog owners can easily find new places to explore and spend quality time with their dogs, creating new experiences and memories that strengthen the bond between them. Whether it's grabbing a coffee, having a meal, or just taking a walk, this app makes it easy and convenient for dog owners to take their dogs with them and enjoy the many benefits of doing things together.
Categories:
Cafes
Restaurants
Hotels
Beaches
Activities
Transportation modes:
Train
Metro
Tram
Ride share
Ferry
Tuktuk
Download in the App Store here.