We are in uncharted financial times, where interest rates are going down and maybe even negative. With TestInvest you can simulate what your money could have made while investing it in buckets of Bitcoin, Gold, S&P500 Stock fund index and a dollar saving account.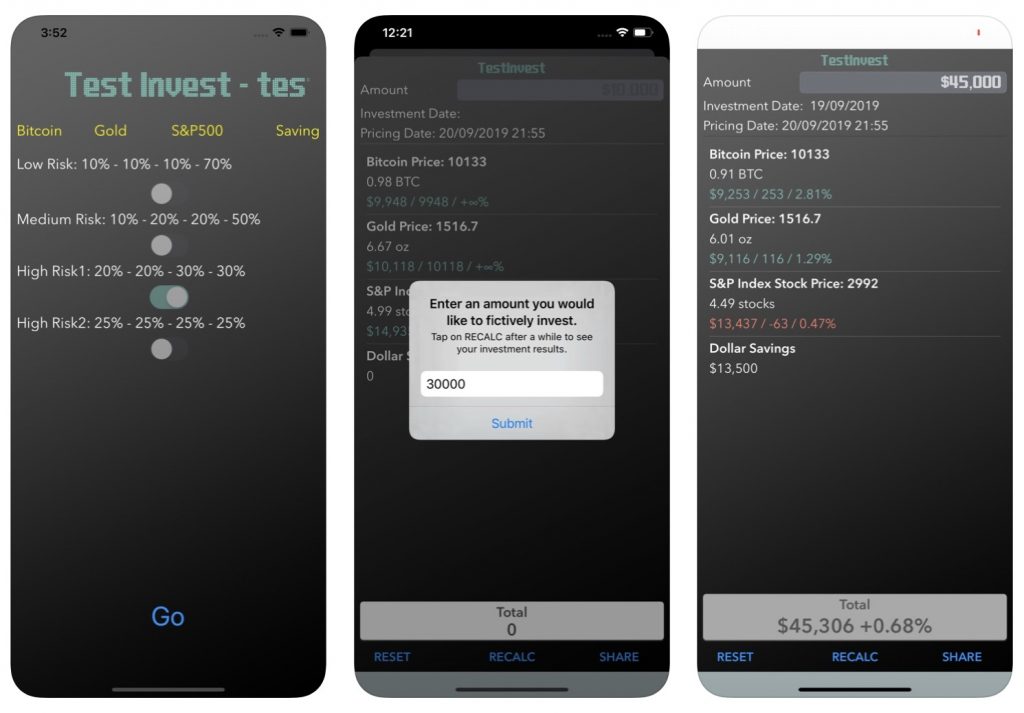 You can select an investment risk profile to limit or expose you to a more risky investment strategy.
For support please mail to 7redbits@gmail.com.